Purpose
FinLab Solutions SA is a software solution company solely focused on the development, evolution, support and distribution of PackHedge™, the world's most advanced application for data management, research and analysis, asset allocation modelling, portfolio management, report publishing and workflow management.
Founded in 1999, FinLab is headquartered in Geneva, Switzerland with regional offices in the United States and Singapore.
---
Our Clients
FinLab Solutions SA serves a large global client base. With clients in more than 25 countries, FinLab is proud that PackHedge™ is actively used by many of the world's largest financial institutions as well as being selected as the solution of choice for small to large firms.
Our typical clients include asset managers across the spectrum from family offices, managed accounts, fund of funds, banks, pension funds, insurance funds, endowments, investment advisors/consultants, private equity, real estate, mutual and hedge fund managers, etc.

Check our Clients' reviews on Capterra.
Please Contact us for specific Client references
---
Our partners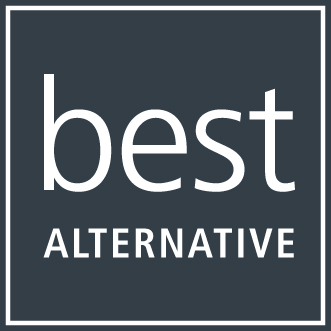 Best Alternative Outsourcing Services LLP and FinLab Solutions SA have formed a strategic alliance to leverage the synergies of their respective services and solutions for Managed Accounts and Funds of Funds shadow accounting. Enabling client's to benefit from state of the art industry specific solutions from FinLab along with Best Alternative's expertise and outsourcing services in this domain to facilitate and complete migrations all the way through to management of all processes within PackHedge™.
FinLab has adopted the Open Symbology standard and has been added to the growing list of the FIGI facilitators. Open Symbology is an open data standard, defined by the financial industry, to provide a solution to consistently identify financial instruments, regardless of asset class, or function being performed. Bloomberg is the Registration Authority of the FIGI open data standard.

PackHedge™ users can write reviews about their experience with our software on Capterra.
PackHedge™ is listed in the
SourceForge.net Business Software
.
---
Data Sources

Bloomberg delivers business and markets news, data, analysis, and video to the world, featuring stories from Businessweek and Bloomberg News.

Reel in the top performing hedge funds. Your one stop shop for the world's leading hedge fund databases, indices, hedge fund research, news and events.

The largest provider of hedge fund news, analysis, data and events in the world.

HFR provides comprehensive hedge fund data, performance reports and indices to help investors make wise investment choices.

Preqin provides data for the following asset classes: private equity, venture capital, hedge funds, real estate, infrastructure, private debt, natural resources and secondaries…

Albourne provides data for Hedge Funds and Private Markets.

Premier provider of alternative investment performance data, analytical tools, and consulting services to institutional and high net worth investors.

LAB and HF Indices.
Liquid Alternative Beta and Hedge Fund Indices.

At Yahoo Finance, you get free stock quotes, up-to-date news, portfolio management resources, international market data, social interaction and mortgage rates …

Designed for professionals, Quandl delivers financial, economic and alternative data to over 400,000 people worldwide. Quandl offers essential financial and economic data alongside a suite of unique, alpha-generating alternative datasets.
---
Timeline
PackHedge™ 6.1
September 25, 2023
This version introduces a host of new features and enhanced functionalities designed to empower Family Offices, Portfolio Managers, and Investment Teams with comprehensive tools for portfolio accounting and management.
The highlights of the additional and enhanced Portfolio Accounting functionalities include:
General Ledger for all positions and accounts providing mark-to-market and futures daily settlements.
General Journal recording all transactions in portfolios
Income Statement and various portfolio windows/tabs providing both transaction level, periodic and cumulative realized and unrealized gain/loss for each position and all chart of account groupings.
Holdings Window providing a wide selection of customizable columns for display, covering prices, cash flows, realized/unrealized P&L for transactions, lots, assets and portfolio.
Multiple Cost Methods for the portfolio accounting now include: FIFO, LIFO, Adjusted cost base and Average purchase price.
Substantial performance improvements.
Many other enhancements in the following areas:
Rules & Alarms
Custom Fields
New look for standard reports
Web services API
etc.
PackHedge™ 6.0
April 19, 2022
Look & Feel of PackHedge™ updated to the latest modern standards and enhanced to make the visual interface more ergonomic for users with lighter and larger themes.
New Portfolio Reconciliation tools to reconcile Positions and Transactions with data from custodians, administrators, etc. A number of custodian interfaces are already available and additional custodians and administrators will be added based on clients' needs/priorities. Automatic matching of Positions based on ISIN, Bloomberg or other codes.
New native object types are now available in PackHedge™: Equity, Bond, Futures, Option, Commodity.
Substantial performance improvements in all Portfolio areas, reducing time for Portfolio calculations and reporting.
Search dialog to easily find positions and transactions on most Portfolio window tabs.
Redesigned and improved Transactions tab.
Enhanced Portfolio duplication feature.
Screen & Report can now output to CSV files in addition to the existing Excel, PDF & HTML files.
PackHedge™ 5.6
March 8, 2021
New Performance tab enables users to select from a comprehensive choice of performance metrics for Portfolios & Proformas which include: IRR (Internal Rate of Return or Money Weighted Return), True TWR (Time Time Weighted Return), Modified Dietz, Modified BAI, Standalone Performance, etc. All the above measures of portfolio performance are also available in the PackHedge™ screen and reporting tools.
Enhanced Duplicate/Replicate features provide additional menus items to automatically replicate portfolio transactions.
Proportional Accounting portfolios improvements include a simpler process to close Classes/Series, Fee transactions allow automatic redemption from Master reducing transaction entry workload.
Albourne Hedge Fund data source has been added to the list of Hedge Fund data sources available with PackHedge™.
Fund Liquidity & Liquidity Ladder enhancements with expanded liquidity terms definition.
Various performance improvements and various other enhancements.
PackHedge™ 5.5
April 15, 2020
Periodic Aggregators on Portfolio/Proforma tabs (Balance Sheet, P&L, etc.): e.g. display from left to right Yearly columns, then Quarterly columns and then Monthly columns.
Redesigned and enhanced Investments View window.
New Lot Date: major enhancement to the management of settlements for both subscriptions and
redemptions. Also used for Liquidity Ladder and Cost Basis analyses.
Cross Portfolio Transaction Transfers are possible.
Edit Transactions after a Lock Date: can now unlock and edit a locked transaction. E.g. Edit repayments.
Enhanced Transactions tab: customizable list of columns, users can save their default configuration.
Save and Schedule Portfolio Multi-Valuation configurations.
Additional Liquidity Terms have been added.
Groups in the Object Browser: new group or sub-group can be created to organize the Object Browser.
A couple of new Stress Test Scenarios have been added including Covid-19
Various other enhancements.
PackHedge™ 5.4
October 31, 2019
Segmentation/Breakdown Aggregations by Category/Segment and/or Custom Aggregators, by Multiple Layers of segments on all Portfolio/Proforma tabs e.g. by Industry Sector, then by Geography then by Currency and then by Asset.
All Portfolio/Proforma Tabs have Portfolio Aggregators, Data Density Colorization, Sliders and Heat Maps (Balance Sheet, P&L, Standalone Perf., Portfolio Summary, etc.).
Settlement dates have been added for subscriptions, contributions and distributions transactions for both components and shareholders.
Enhanced Transactions tab e.g. Duplicate, Filtering features.
Enhanced Liquidity Ladder Analysis to use the Original Subscription Date for Transfer transactions.
Enhanced Import PAC file with "Compare Time Series" button in the Merge/Quick-Compare window and new Sorting Options in the Browser.
The Preqin Hedge Fund data source has been added to the list of Hedge Fund data sources available with PackHedge™.
Support for Microsoft Azure SQL Database-as-a-Service.
PackHedge™ 5.3
January 24, 2018
New Consolidated Portfolio object
New Net Cash Flow Screen
New Cash Flow Metric Screen
New Portfolio Summary features with more fields including custom columns and custom aggregation criteria.
Improved Shareholder Register
Enhanced Balance Sheet and Profit & Loss
Enhanced Transactions with associated Documents
IRR (XIRR) metric for individual components and aggregation by any criteria (currency, style, etc…) is now available in the Portfolio Summary and S&R (Screen & Report)
Enhanced Cash Flow Analysis, with exchange rate modelling
New Integrated Mail Robot
New Favorite for a user to mark his favorite objects
New Image field for Person and Company object
New Sticky Note on all objects
PackHedge 5.2
May 1, 2017
New Capital Accounting based investment vehicles
Major enhancements for Private Equity funds and Real Estate funds shadow accounting
New Cash Flow Analysis, Projections, What-if
Contributions (Capital Call), Distributions, Inside/Outside Commitments Transactions in addition to Subscriptions/Redemptions
Remaining Commitment Projection & Aggregation within Portfolios.
Lorenz Curve
Private Equity Performance Market Equivalent: Long Nickels PME, PME Plus, Modified PME, Kaplan Schoar PME, Direct Alpha PME
Private Equity Ratios TVPI, RVPI, DPI PIC
New data provider Edgefolio
Additional Web-Services API methods
New scripted dynamic time series type e.g. Libor + x%
Jaspersoft® Studio Report Editing Software Support
PackHedge™ is now available in 64 Bits
PackHedge™ now supports the PostgreSQL database
PackHedge™ on the "cloud" with Microsoft Azure
PackHedge 5.1
December 13, 2015
New Portfolio Management platform.
New Attribution Analysis tool.
New Principle Component Analysis(PCA) tool.
New Cluster Analysis tool.
New PAC Tool.
New Web Service API.
New feeders.
Enhanced Contribution Analysis.
Enhanced Proxy Configurations Management.
PackHedge 5.0
December 4, 2014
New Workflow Management System module.
New Risk Contribution analysis.
New Integrated Analysis functionality.
New View Only mode.
New Hover-Over Slider for charts.
New Fama French Statistics.
New Monte Carlo Simulation and Analysis.
Enhanced Return Contribution Analysis.
Enhanced Breakdown/Segment Analysis.
Enhanced Standalone Performance.
Enhanced Custom Instruments.
Enhanced Fund of Fund – Managed Account shadow accounting.
PackHedge 4.9
March 29, 2014
New Performance Analysis tool.
New Basic Portfolio Optimizer.
New Multi-Asset Viewer.
New Custom Instruments.
New Proportional Accounting.
New Navigation Tabs.
New Data Sources.
Enhanced Custom Time Series.
Enhanced Scheduler.
Enhanced Screen & Report (S&R) tool.
Enhanced Favourites Support.
Enhanced Data Feed Update.
Enhanced Statistics.
Enhanced Groups.
Enhanced Recycle Bin.
PackHedge 4.8
August 17, 2013
New Custom Fields and Custom Time Series.
New automatic fee calculation.
New server administration tool.
Enhanced Style Analysis.
Enhanced Screen & Report(S&R).
Enhanced Document Management System(DMS).
Enhanced Text Formatting in Notes.
PackHedge 4.7
March 11, 2013
New Peer Group Analysis tool.
New Outlook Contact Synchronization.
New Time Series Editor.
Enhanced Portfolio Optimization tool.
Enhanced Fund of Fund Shadow Accounting module.
Enhanced Screen & Report(S&R).
PackHedge 4.6
June 29, 2012
New Screen & Report (S&R) tool to replace the older Query Builder and Custom Report (QB/CR) tool.
New Stress Testing analysis tool.
New Sensitivity analysis.
New Scenario analysis tool.
Enhanced Document Management System(DMS).